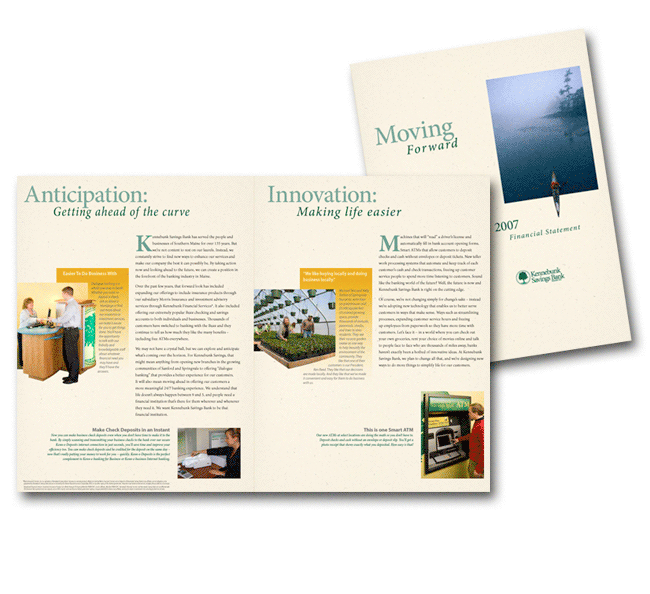 Name: Kennebunk Savings 2007 Annual Report Client: Kennebunk Savings Bank Category: Corporate Literature
The Objective:
KSB wanted a simple annual report that shows their commitment to the local businesses and community. The vision for this layout was to show how Kennebunk comes out of the box. The images all were cropped with a portion of the image coming out of the usual croped look. The photos were all art directed by me to be sure it could be adjusted to occomodate the desired effect.
Layout was well received by the board and customers for the ease of readingability and understanding.