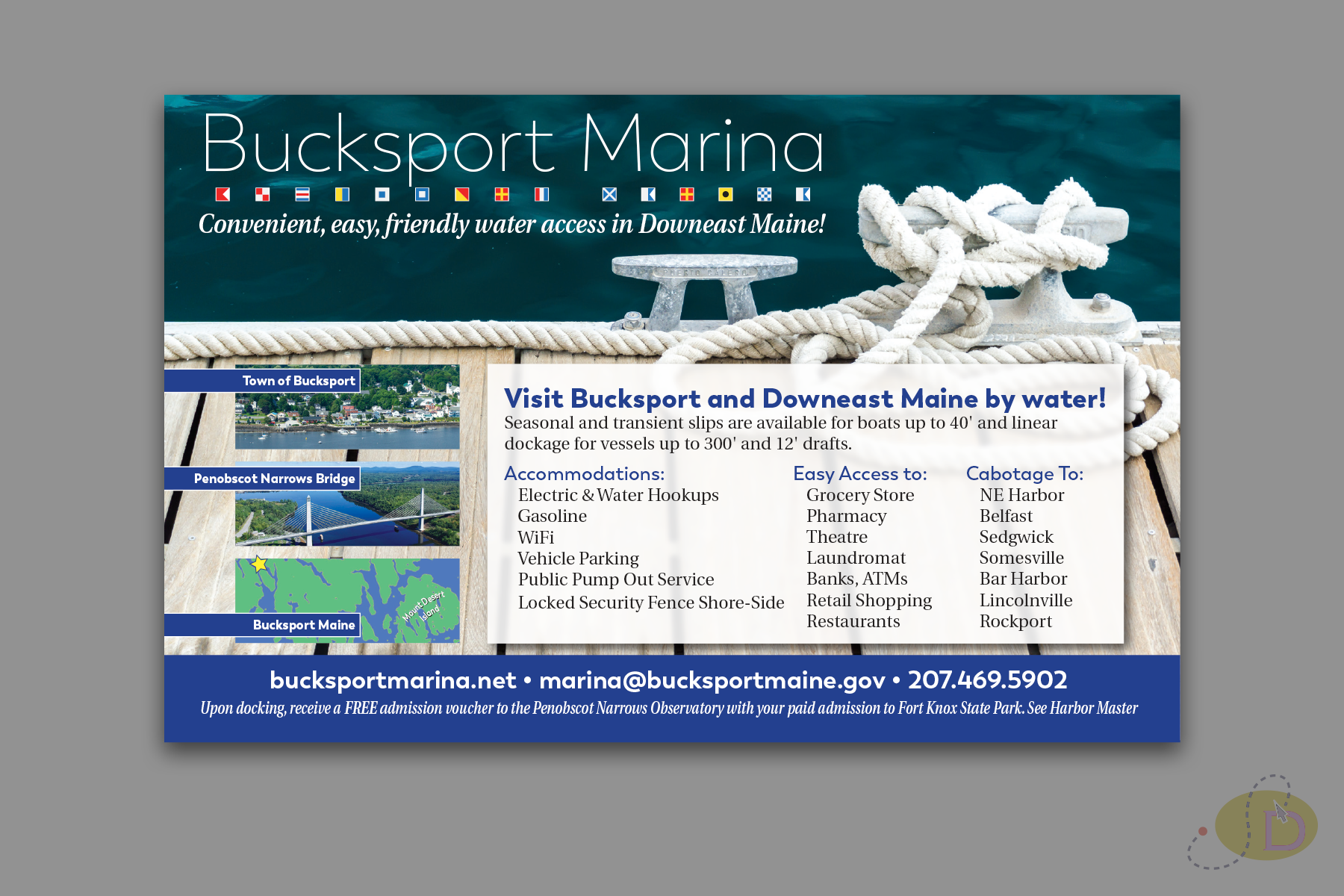 Name: Down East Magazine Print Ad Client: Town of Bucksport Marina Category: Print Advertising Date: May 1, 2021
The Objective:
Create a print ad that catches the reader's eye to inform visitors traveling from a boat that Bucksport has a marina that is close to every amenity.
Creative Execution:
Living in Bucksport inspired me to design the ad in a way that shows everything a visitor by boat can do after they dock. We did this by simplifying the main image and by adding scenic images from the area. We also used a map showing how close Bucksport is too popular state attractions. Laying out the text to allow the reader to quickly understand docking options and day excursions and gave the ad a nautical feel with nautical flags and boating jargon.
Result:
To early to tell.