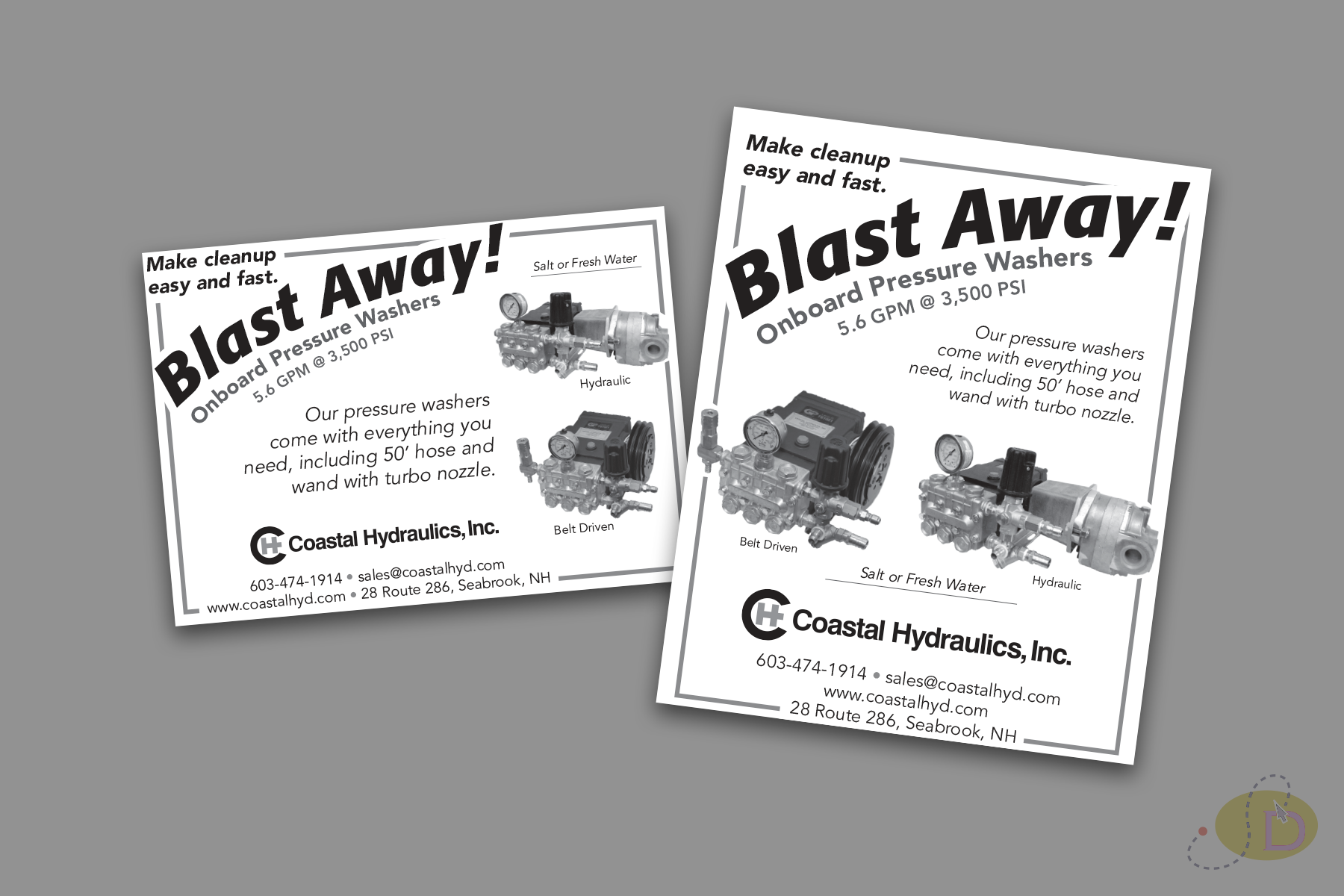 Name: Onboard Pressure Washer Equipment Client: Coastal Hydraulics Category: Print Advertising Date: April 12, 2018
The Objective:
Create a print ad that catches the reader's eye for onboard pressure washer units.
Creative Execution:
The headline "Blast Away!" was the inspiration for this design was taken from. Because this company's product is not visually attractive, we created some excitement and movement in the headline font. We also used their identity and created bold color areas to bring attention to key features. We also did the printing for the client from our color digital printer.
Result:
Sales of the product doubled compared to previous years.