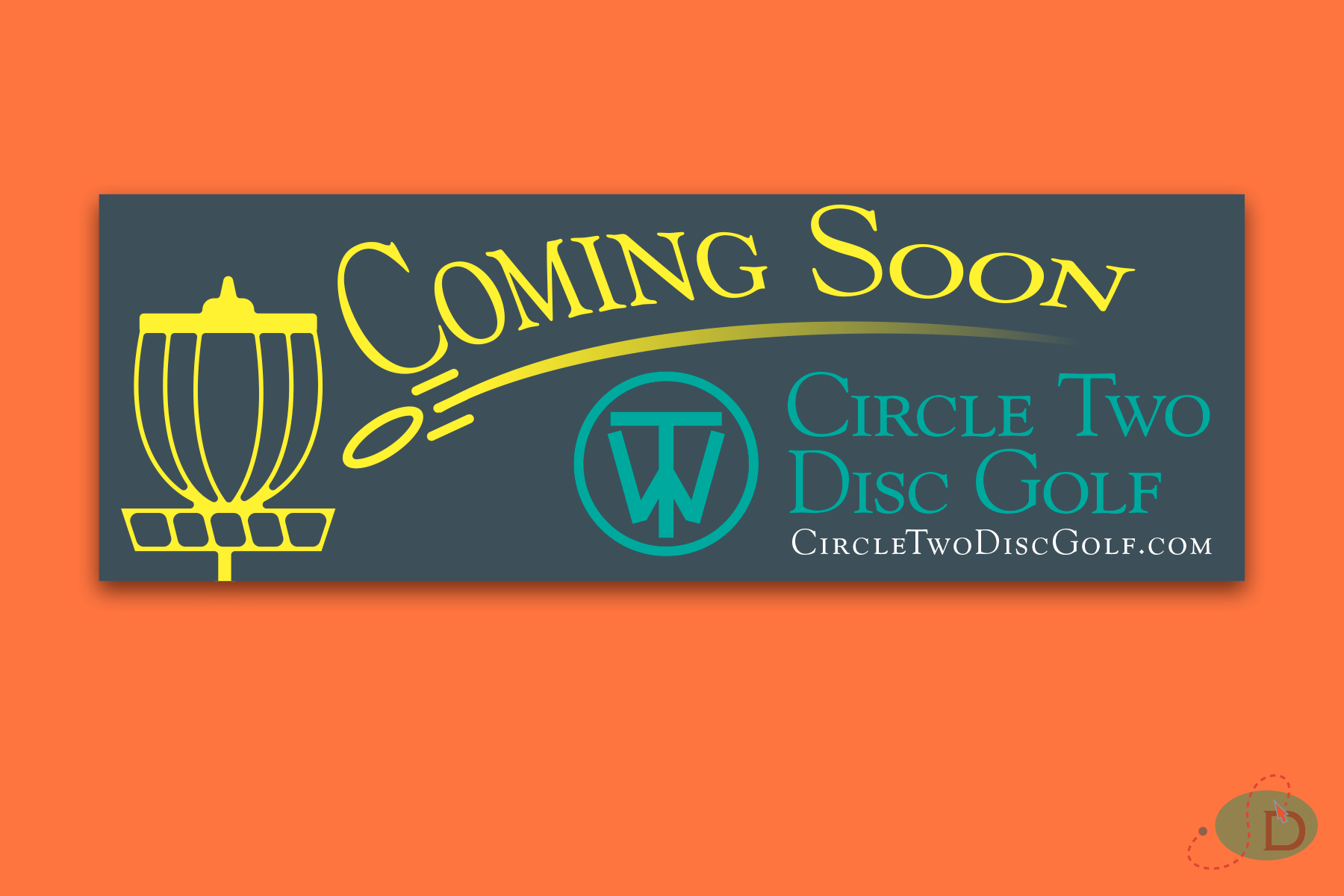 Name: Opening Soon Banner Client: CircleTwo Category: Self Promotion Date: October 25, 2019
CircleTwo Disc Golf approached us to design and produce a banner to market that they will be opening soon. We created the banner shown to reflect the business's colors. Using stock illustration to reflect some action to attract the eye. The banner has attracted local attention and has increased traffic to their Website where guests called to ask if they could try out the course before it's completion.
We also coordinated the production of the banner which was produced at Banner City.
Creating a professional personal design helps your efforts get noticed.