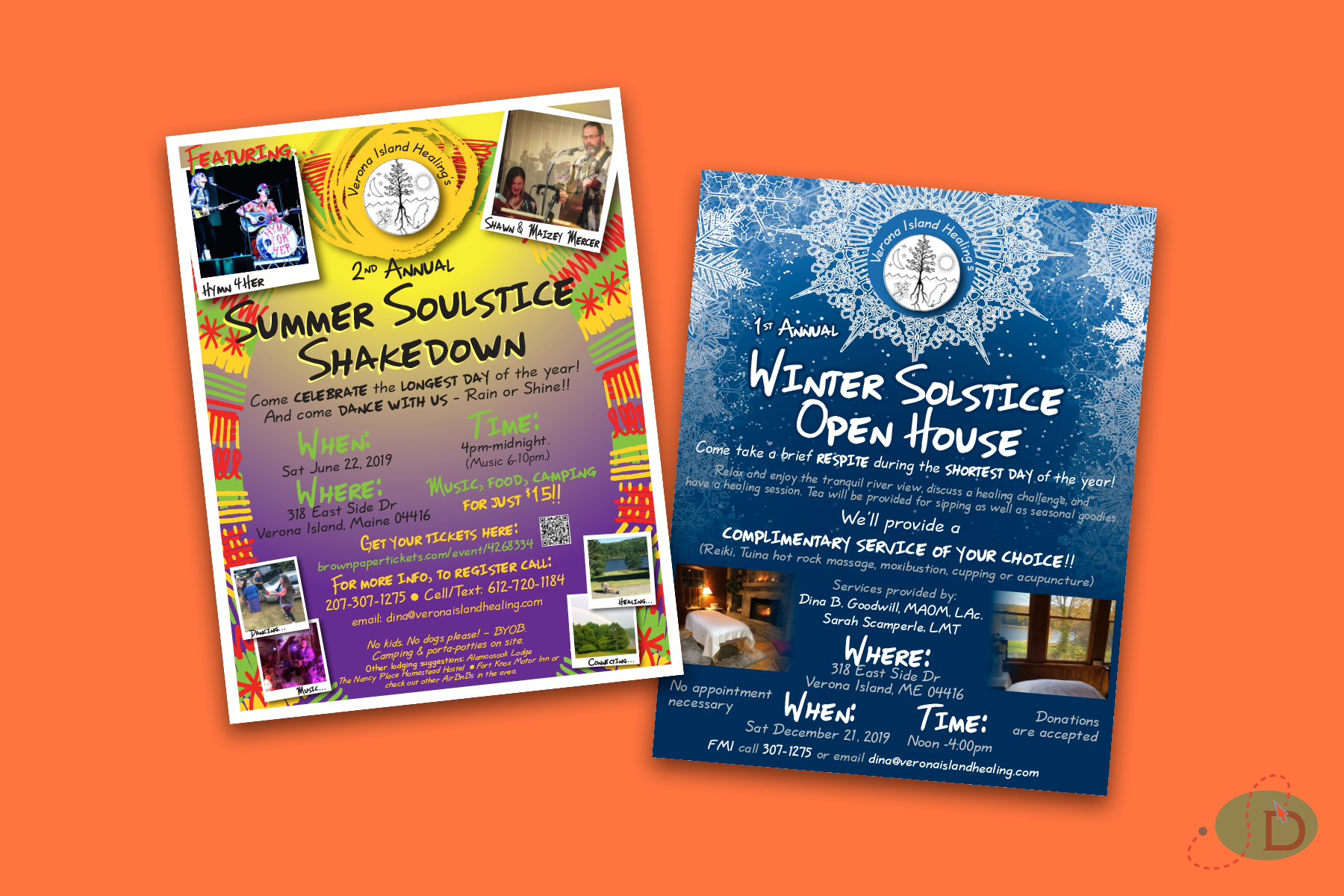 Name: Solstice Event Posters Client: Verona Island Healing Category: Self Marketing and Event Branding Date: July 10, 2019
Verona Island Healing approached us to design and print posters for their Solstice events. We created the posters shown to feature unique activities during these events. Using vivid colors and graphics have been used to attract the eye and images that show live performers, healing facility, as well as past event photos. The posters have been well received and because of their design, it has been shared throughout the community.
We also printed the posters for them. The two final sizes are 8.5″x11″ and 12″x18″ printed with a bleed on 60# cover stock.
Creating a professional personal design helps your efforts get noticed.