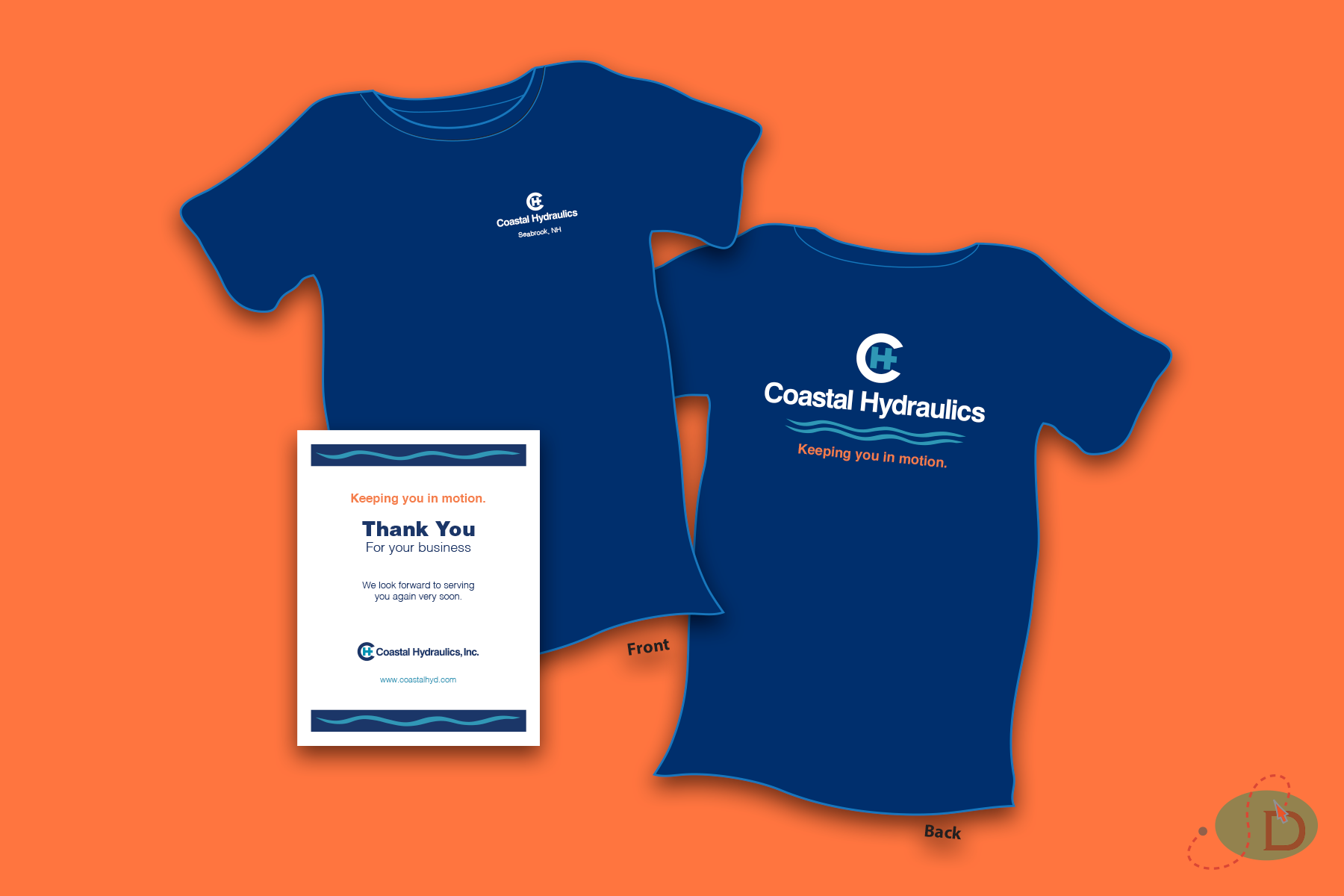 Name: Thank You Package - Self Promotion Client: Coastal Hydraulics Category: Coastal Hydraulics Date: July 11, 2018
The Objective:
Provide a limited time thank you package to include in the shipping of the product. 
Creative Execution:
Our inspiration for this give-away came from the client's logo. We designed the logo to work on a navy blue colored t-shirt. The inspiration for the design of the thank you note to accompany the t-shirt came from the client's logo as well. The note printed on a thick cotton card stock, which we did the printing for the client from our color digital printer.
Result:
The purchaser of the product was pleasantly surprised when they received their order.