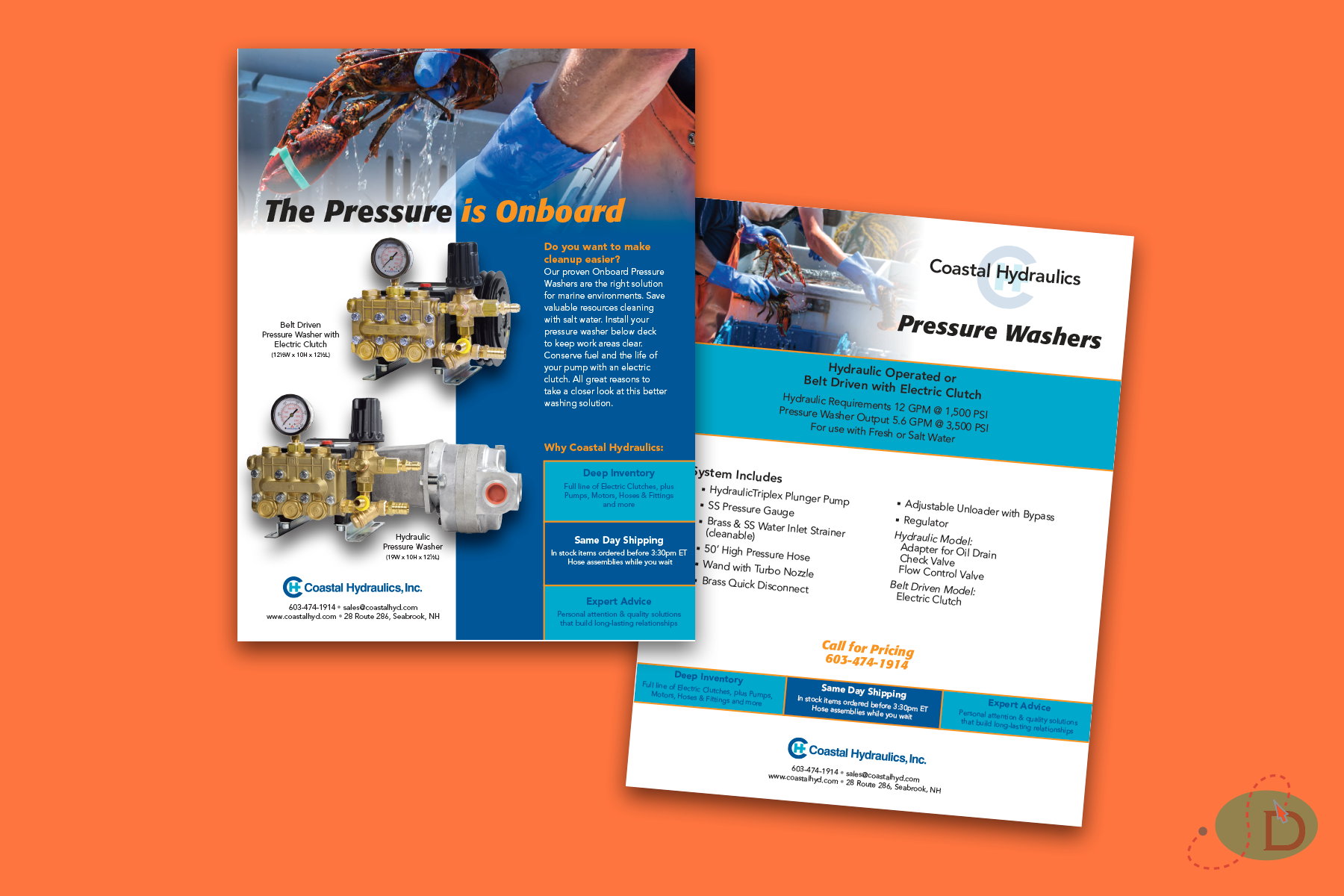 Name: Sales Flyer Client: Coastal Hydraulics Category: Self Promotion Date: July 18, 2019
The Objective:
Create a visually attractive sales flyer for onboard pressure washer units. 
Creative Execution:
Our inspiration for this design was taken from the headline "The Pressure is Onboard". Because this company's product is unique to the lobstering industry, we searched for a stock photo showing a working lobster boat. We also used their identity and created bold color areas to bring attention to key features. We also did the printing for the client from our color digital printer.
Result:
Sales of the product doubled compared to previous years.