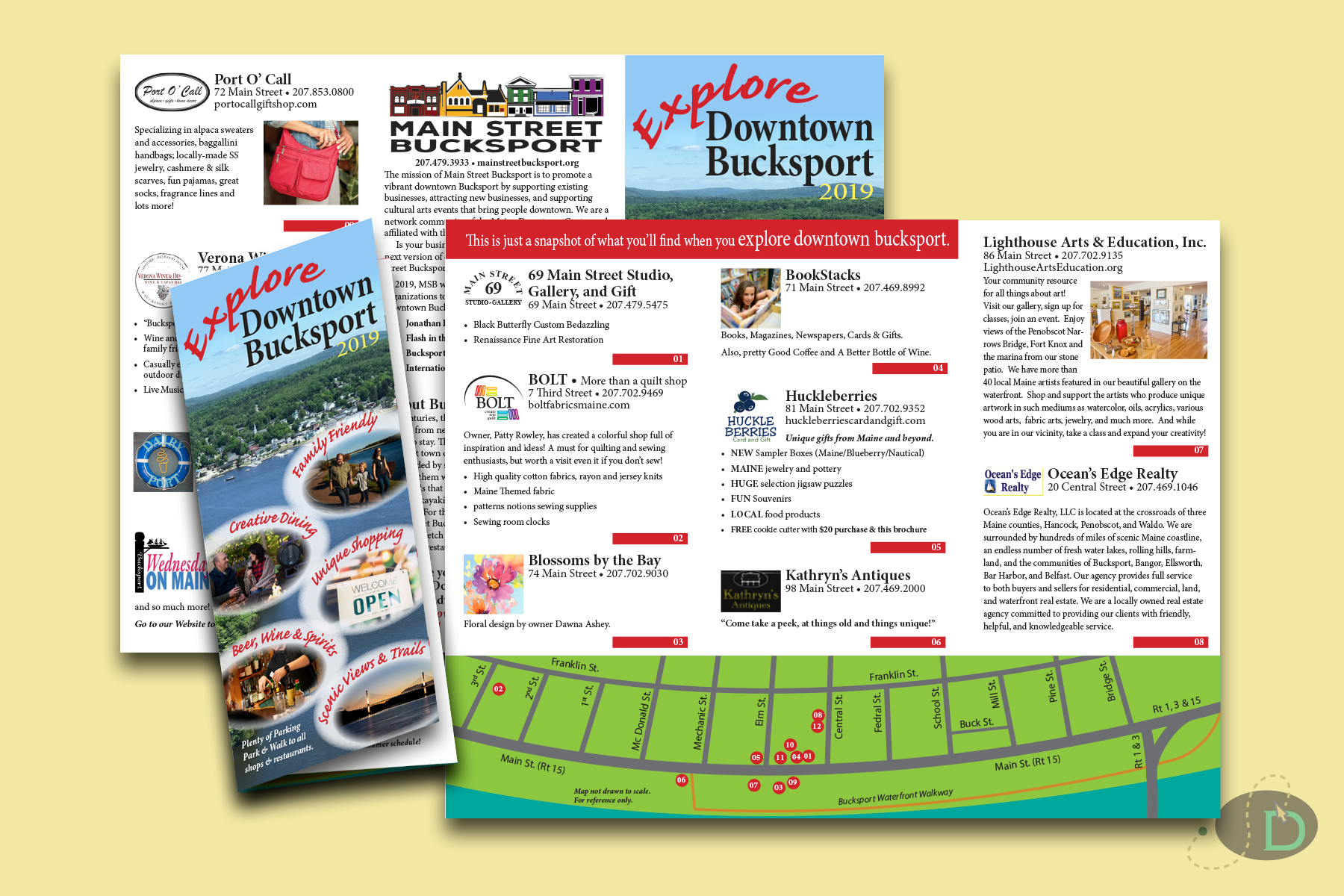 Name: Main Street Bucksport 3 Panel Brochure Client: Main Street Bucksport Category: Design, Printing, Print Marketing Collateral Date: August 1, 2019
Members of Main Street Bucksport approached us to design and print a 3-panel brochure. We created the brochure shown so the group could present the brochure at tourist information areas as well as local tourist attractions. The design allows for readers to see what downtown Bucksport has to offer at a glance. The brochure was so successful we've already had to print more for them.
Creating a professional personal design helps your efforts get noticed.