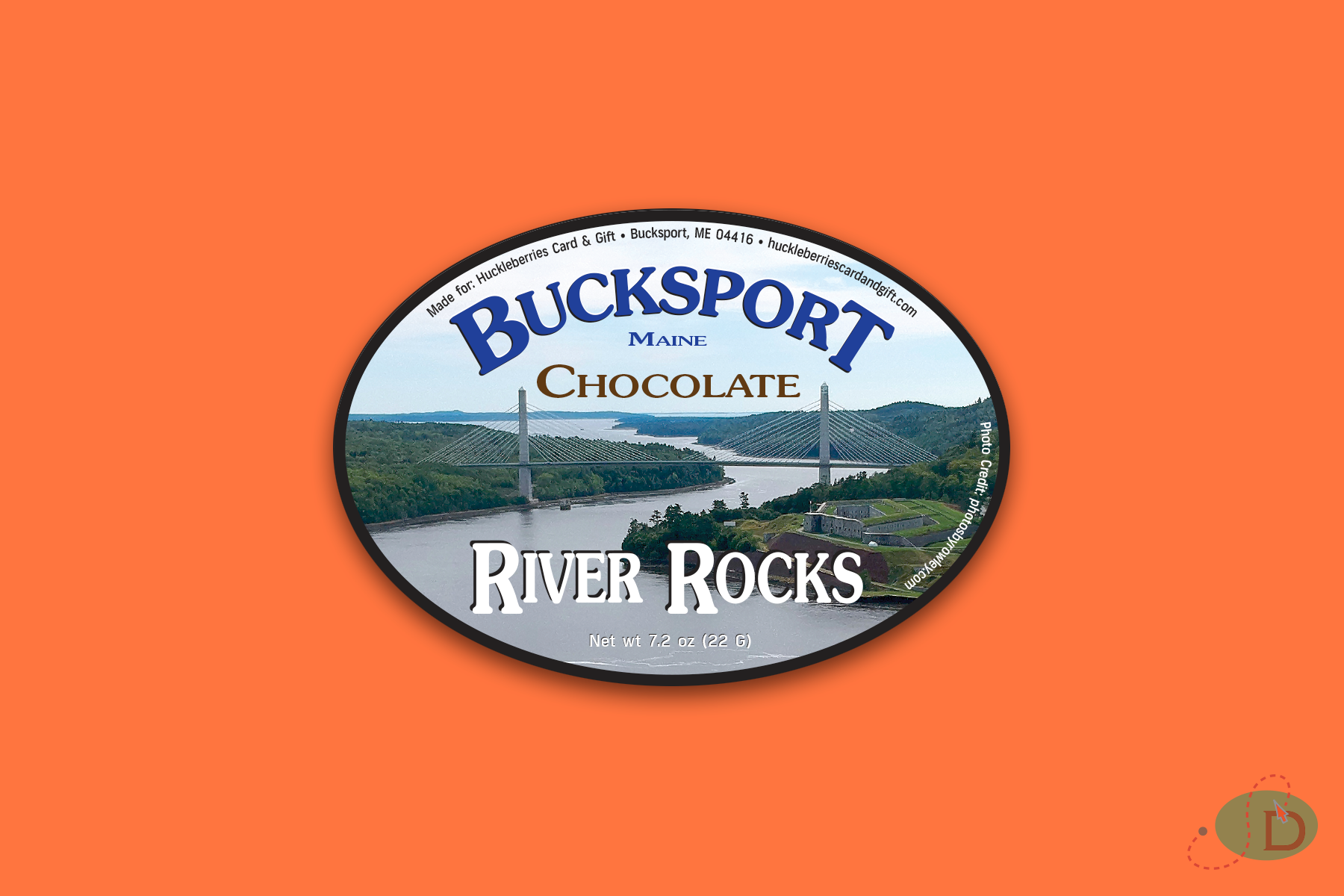 Name: River Rock Chocolates Packaging Client: Huckleberries Card and Gift Category: Packaging and Self Promotion Date: October 23, 2019
The Objective:
Update packaging graphics that would entice tourists to purchase chocolates as a memento. 
Creative Execution:
Our approach for the new design was to make the town where the chocolates were purchased featured on the label. We also directed a photoshoot of the Penobscot Narrows Bridge as seen from the town. We updated the font layout and colors.
Result:
Sales of the product doubled compared to previous years.