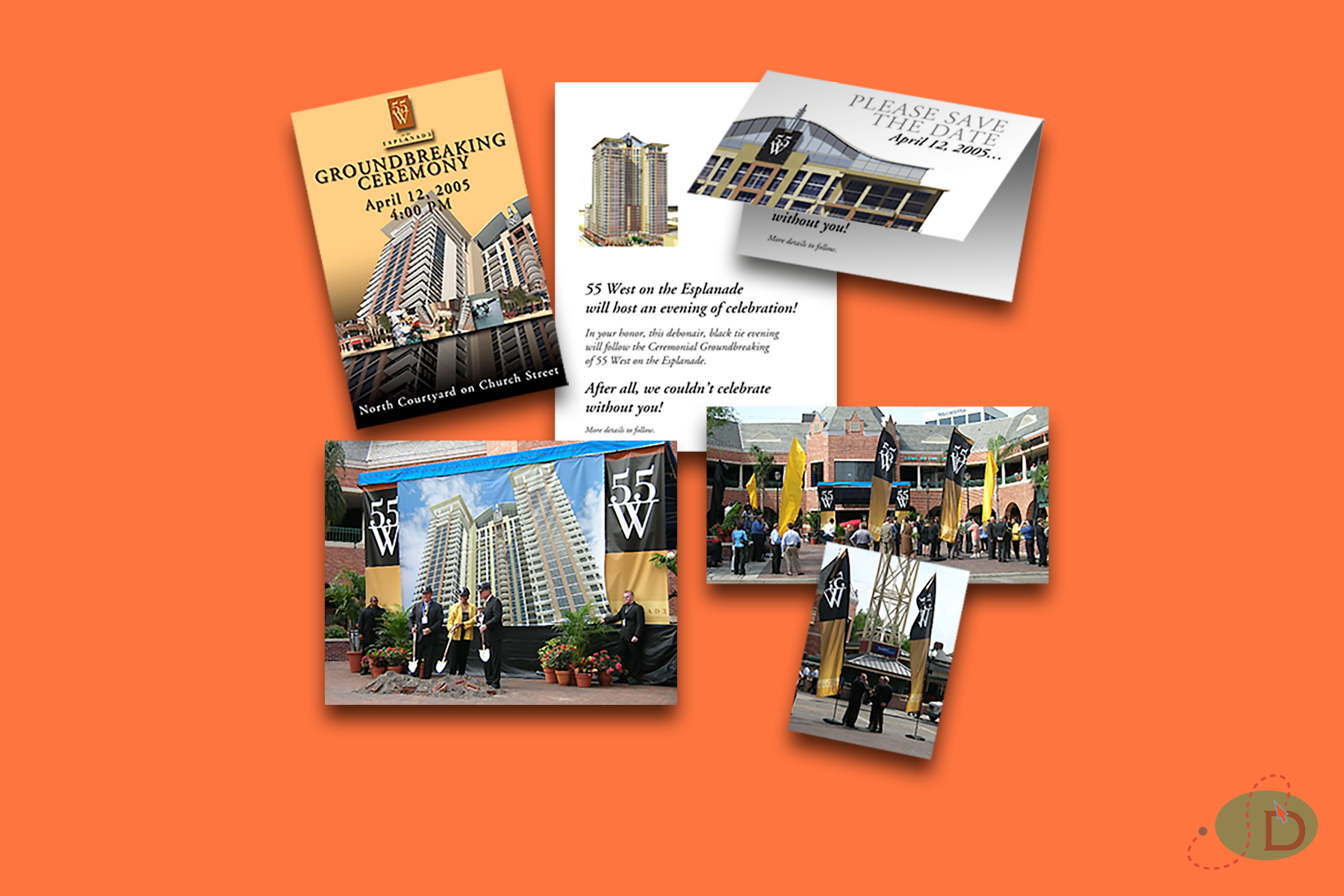 Name: Event Coordination and Marketing Client: 55 West on the Esplanade Category: Event Marketing Date: March 1, 2005
The Objective:
Create event graphics and print collateral that brings excitement to a public groundbreaking event. 
Creative Execution:
Our approach for the invite was to notify the media and certain elite people to save the date for the event. This campaign included feather flags and a large background banner showing a digital 3D rendering of the tower. These components allowed for a pleasing media backdrop.
Result:
Record turnout for the event and all television stations showed up and each station reported its own spin on the story but the graphics used at the event allowed for a constancy for the viewing public.