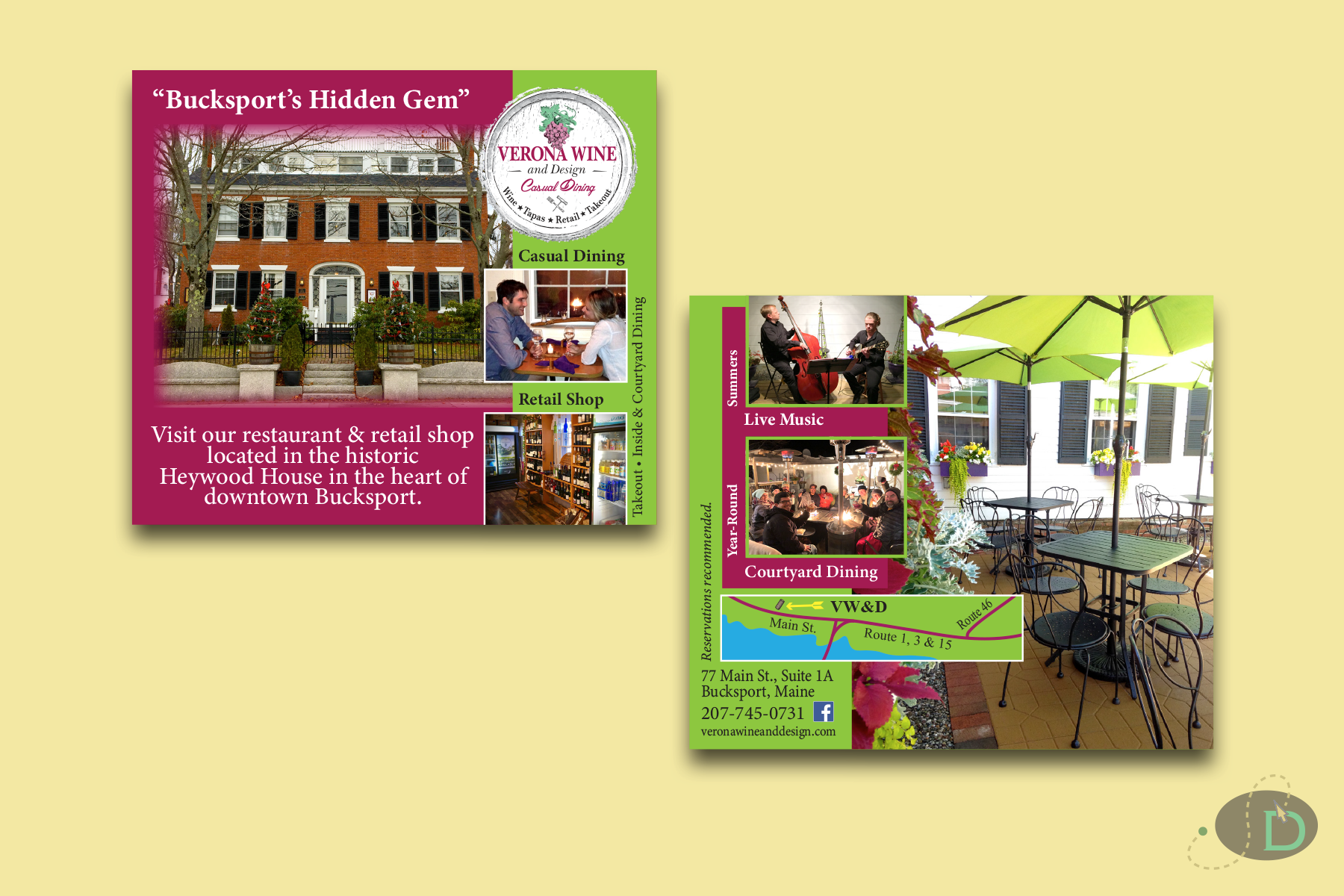 Name: Event Flyer Client: Verona Wine and Design Category: Self Marketing Date: December 20, 2019
Verona Wine and Design approached us to design and print a simple flyer for them. We created the flyer shown to feature the unique dining experience and charm this small restaurant has to offer. Because the location of the restaurant is difficult to locate, the design allows for readers to see the historic home that the restaurant is in. This home is easily seen from Main Street and a simple map that shows its location helps as well. Bright colors have been used to attract the eye and images that show their year-round courtyard dining, indoor dining, live performances, as well as the retail store. The brochure has been well received by current patrons and has already been shared throughout the community.
We also printed this flyer for them. The final size is 5.5″x4.25″ printed with a bleed on 60# cover stock.
Creating a professional personal design helps your efforts get noticed.